Some Currently available Electric Plug-in Sports Cars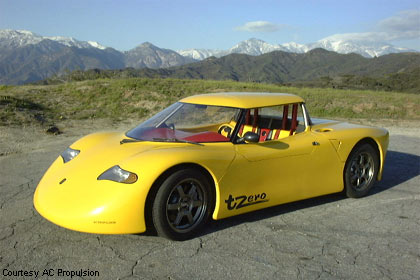 First released in 2002 by AC Propulsion, the Tzero costs US$220,000.-, does 0 to 100km/h in 3.6 seconds, and it does it on only 200 horsepower because of its light weight and torque.
The Tzero can go over 450 km without recharging, which it can do on any 120- or 240-V power socket. AC Propulsion claims the vehicle has efficiency equivalent to 70 mpg (and zero emissions)
www.forbes.com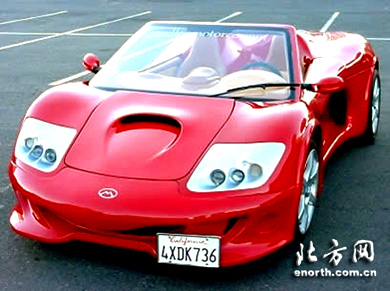 Hybrid Technologies is building the $125,000 LiX-75 electric supercar, which goes from 0-100km in just 3 seconds and has a top speed of 320km/h.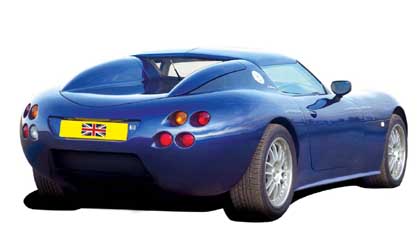 The Mullen GT sports car frame is fitted with lithium ion batteries which can store more energy and degrade less quickly when not in use than the nickel metal hydride batteries used in hybrid cars today.
Charging takes four to six hours and reach is about 160km on a single charge, which is boosted by solar panels on the trunk.
www.businessweek.com
Or for a cool £150,000 you can place an order for this British made 100% electric Lightning GT with 700 bhp, available immediately from zero rpm.
A 10 minute charge will give you over 400 km of motoring.
0-100 km/h in under 4 seconds despite phenomenal economy (~ 10 x cheaper than petrol).
No fuel tank, thermally stable batteries and a bodywork structure similar to that used in F1 to protect the driver and guarantee superior safety.
Luxury interior – incorporating sat nav, ipod interface and virtual engine sound round off the specs. http://www.autobloggreen.com/category/ev-plug-in/
B2a2_v7